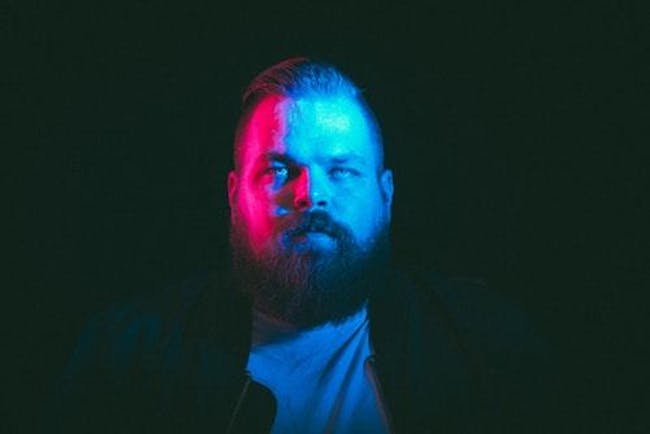 Com Truise w/ ford. and Thoma at HI-FI
THURSDAY, OCTOBER 3RD
DOORS: 7:00 PM, SHOW: 8:00 PM
AGE RESTRICTIONS: 21+
GENERAL ADMISSION, LIMITED SEATING
Important Notice: All tickets are nonrefundable and nontransferable with the exception of event cancellation. Support acts are subject to change
________________________________________________
Com Truise
Website / Facebook / Instagram / Twitter
Bio: "New York-born, Los Angeles-based producer Seth Haley produces "slow-motion funk" -- warped, bass-heavy tracks that are sludgy but leavened with bright synthesizer melodies -- under the name Com Truise. Using an arsenal of analog and digital synths, his music blends new wave and cinematic influences with sophisticated downtempo beat patterns. Touring and releasing music frequently, he's found favor among fans of synthwave, chillwave, and indie electronic. Beginning with 2010's Cyanide Sisters, his increasingly wide-screen releases followed the saga of a "synthetic astronaut" named Com Truise. While the saga ended with 2017's Iteration, Haley continued using the moniker, returning with Persuasion System in 2019.
Com Truise's first release was the 2010 EP Cyanide Sisters, issued digitally through AMDISCS. Ghostly International gave it a proper release in January 2011 and added four tracks. Two months later, Ghostly issued Haley's Fairlight, a three-track digital release, which acted as a teaser for the full-length Galactic Melt. When the album came out in June 2011, Haley had remixed several artists, including Neon Indian ("Sleep Paralysist"), Twin Shadow ("Castles in the Snow"), and Daft Punk ("Encom, Pt. 2"). The download-only In Decay, a compilation of previously unreleased material, was released by Ghostly in July 2012. A month later, he was part of Adult Swim's Singles Program with the download-only track "Chemical Legs." After a handful of remixes, including work for Sally Shapiro ("What Can I Do") and Bloodgroup ("Mysteries Undone"), Wave 1, another colorful EP, was released on Ghostly in February 2014. In Decay was given a vinyl issue later in the year. Com Truise returned in 2016 with a new EP, Silicon Tare, and the following year he issued his second official album, Iteration. More refined than his previous works, the release was touted as the final chapter in the Com Truise saga. He remained active, however, and after switching up his workstation a bit, he returned with Persuasion System in 2019."
_____________________________________________________________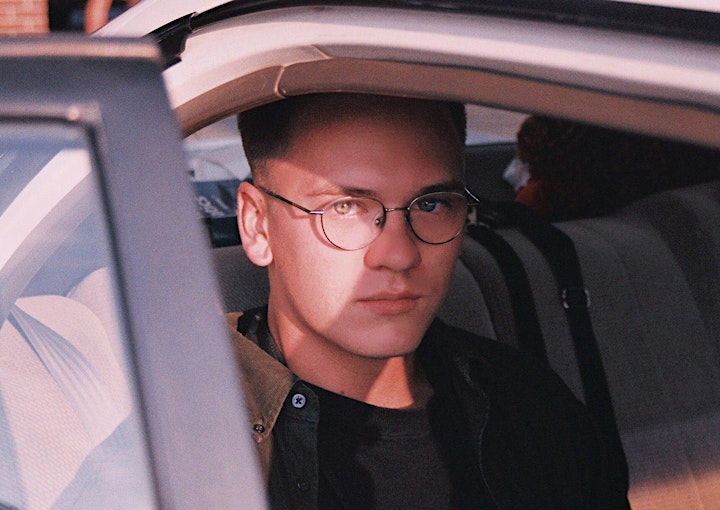 ford.
Bio: "Simply put, ford. is personal. His music strikes you deeply and effectively. Put on any track from his critically acclaimed November 2018 debut album (The) Evening and find yourself instantly soothed, inspired, or even hypnotized. ford.'s music is an outlet to express himself and it's a way to connect with others. Already amassing millions of streams and hundreds of thousands of monthly listeners over the course of two short years, ford. is a breakout talent apart of ODESZA's Foreign Family Collective.
ford. makes a unique blend of indie influenced electronic music with plenty of lo-fi hip hop flourishes. The atmospheric and introspective music made by the burgeoning young talent ford., real name Luc Bradford, expresses an emotional depth that stretches well past this young man's age. Wouldn't say ford. is an old soul, but certainly a well-traveled one.
Born in France, raised in Germany, Switzerland and even as far as Singapore, ford. now digs himself into the United States for a year committing fully to his music and growth as an artist. ford.'s upbringing and travels around the world have been instrumental in shaping his musical perspective. Living and thriving amongst different cultures enabled Luc to connect and engage with new people and fresh ideas. This translates so smoothly into his songs that even the most passive of listeners can hear and feel an emotive connection resonating throughout his sound.
Where other artists may be careless, ford. stays as raw and transparent as he can be. He aims for a strong connection between his listeners on a deeper, more personal level. His initial forays into music came from a place of youthful yet inspiring heartache, but now ford. feels he's got a clean slate to start a new phase in his musical career. ford. won't be abandoning his nostalgia-infused style on upcoming tunes - but get excited for bright, upbeat, positive melodies that inspire and connect.
Fundamentally, ford. has a power to his sound. Guided by great moments and adventures from his own meaningful travels around the world, ford. puts all of himself into his sound in an effort to vividly invoke and inspire those same great, personal moments in his audience. His music is open, inviting, and it lacks the pretension of so many artists that strive too hard to be profound in their compositions. ford.'s music has a strength that moves you, transporting you back to a nostalgic moment of taking in a beautiful summer sunset with friends. Accessible, relatable with a little bit of something for everyone, the ford. sound and style is simple, but chock full of meaning. If you're still on the fence, just put a ford. track on and you can almost feel the warm summer wind blowing pleasantly through your hair.
This year, you can expect an immersive ford. show lush with fresh, live visuals to connect friends and family. There's no better way to bring people together than a top notch, but simply executed ford. set."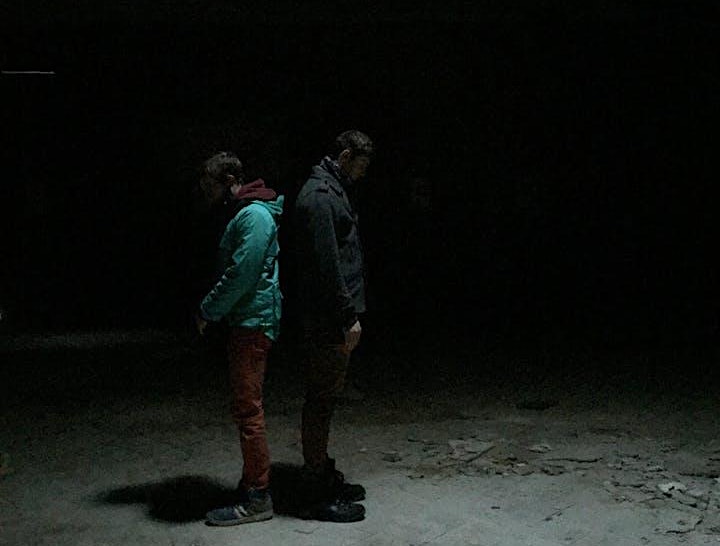 Thoma

Bio: "Thoma is a project that grew out of a desire between producers and long-time friends Tristan de Liège (formerly Stratus) and Benjamin Hill (Askanse) to bring together their creative abilities and challenge themselves beyond their solo efforts. Thoma draws from a range of influences, from jazz and world musics to house and techno, and channels these into tracks with energy and groove."

Venue Information:
The Hi-Fi
1043 Virginia Ave #4
Indianapolis, IN, 46203